PharmaComms.tv is a global thought leadership platform designed to allow leading professionals share and explore their experiences and insights from the frontlines of their industry.
Our aim is to facilitate the growth of innovation in medcomms through networking and the creation and sharing of video content that promotes the latest ideas in the global pharmaceutical industry, particularly in the area of public health campaigns and health education between HCP's, patients and the general public.
Through the creation of content and the sharing of innovative and creative ideas, PharmaComms.tv aims to help the healthcare community improve the overall level of patient care and patient satisfaction. We believe that communication is an extremely important aspect of healthcare and is essential for providing the highest standard of education and care for patients.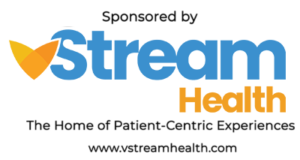 PharmaComms.tv is proudly sponsored by vStream Health
vStream Health, part of the vStream Group, create patient-centric experiences using a mix of medical animation, storytelling and digital therapy techniques across virtual, augmented and mixed reality to add value to the patient experience and bridge the empathy gap with HCP's. With offices in London, Dublin and New York, the Group has delivered human-centric experiential work across multiple verticals for clients such as Pfizer, Novartis, Boehringer Ingelheim and Roche. Visit vstreamhealth.com to learn about their innovations in scientific and medical animation, XR platforms and digital therapy techniques
Want to get involved with PharmaComms.tv? Contact us by registering your interest below: